A1 Fleet Door Service's Products

C.H.I.
Strong. Reliable. Long-Lasting. Garage doors are used more today than in years past, making it more important than ever to have a door you can rely on and functions when you need it most. C.H.I. residential garage doors work dependably and stand up to the elements for years on end. Whether you are looking for a classic, traditional, or contemporary door we are certain you will find it at C.H.I.

Haas Door
Based in Northwest Ohio, Haas Door has been supplying the American garage door market for over 6o years. The company prides itself on the excellent manufacturing process and the employees' commitment to quality. Haas Door works with aluminum, steel, and other weather-proof materials; and offers a wide variety of door styles with a wide array of thicknesses, widths, heights, surface treatments, colors, and options.

Garaga
Garaga produces superior quality garage doors thanks to its two fully-automated garage door plants featuring digital control technology. Both plants are located in Canada (St-Georges, QC, and Barrie, ON).
Garaga has grown steadily and built up a solid international reputation in the industry as a manufacturer of high quality, reliable garage doors. Quality goes far beyond our products. It extends to each and every one of our employees. No matter what the context, you will be surprised by the service that exceeds your expectations.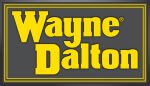 Wayne Dalton
The right garage door has a great impact on the curb appeal of your home. Wayne Dalton offers you a wide selection of designs, colors, materials, windows, and accessories that best compliment your home. And, with a vast network of dealers, it's likely that a Wayne Dalton dealer is nearby, ready to provide you with the right door for your home.

Safe-Way
Safe-Way is a leading manufacturer and distributor of residential, commercial, and industrial overhead garage doors. The company promises long-lasting durability, energy savings, and style.

LiftMaster
Illinois-based LiftMaster offers a variety of door & gate operators, telephone entry systems, and related access control products for residential and commercial projects. The company thrives to provide the latest technology and innovations in safety and security, performance and connectivity.

Lifestyle garage screen system
The Lifestyle garage screen system is a fully retractable garage screen door that works with your existing garage door. The Lifestyle features an industry first, fully retractable passage door for ease of entry and exit without having to retract the entire system. The Lifestyle garage screen is fully spring loaded, making opening and closing quick and easy.
Now you can go from garage to a cool, bright, pest-free space in seconds. When you're done enjoying the great outdoors, simply retract your Lifestyle garage screen system and close your garage door as usual. It's just that easy!
Contact Us for a Free Garage Door Quote
Click here to contact us for a free quote regarding garage door installation, maintenance & repair for your commercial garage door needs or call us directly at 603-553-9797.
Interested in a New Garage Door? View Our Distributors